All-in-one Multi-component GHG Analyzers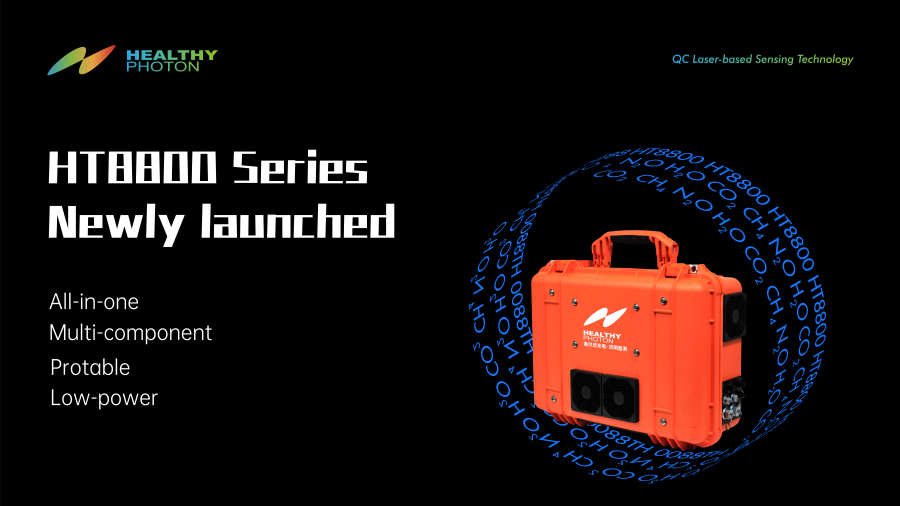 Instrument Introduction
The HT8800 All-in-one Multi-component GHG Analyzers (carbon dioxide/CO2, methane/CH4, nitrous oxide/N2O, water vapor/H2O) analyzer is independently developed, produced, and sold by HealthyPhoton Technology Co., Ltd. This series of instruments is designed based on QC Laser technology, utilizing the "fingerprint" absorption spectra of gas molecules in the mid-to-far infrared range. It uses the world's leading semiconductor quantum cascade lasers (QCL) as the light source, allowing the laser to pass through an innovative mid-infrared enhanced optical cavity. The transmitted light is received by a mid-infrared photodetector, and the transmitted spectra are extracted and analyzed to accurately invert and obtain the concentrations of the target greenhouse gas components. This achieves more precise, timely, and scientific measurement of target greenhouse gas molecules.
The HT8800 All-in-one Multi-component GHG Analyzers is housed in a portable instrument case, enabling rapid and high-precision measurement of greenhouse gases. It employs independent strong absorption spectral lines, eliminating cross-interference from other gas molecular spectra. This portable greenhouse gas analyzer can be powered by solar energy or lithium batteries, enabling stationary or mobile continuous observation of greenhouse gas concentrations.
Key Advantages
l Multi-component
Using the mid-infrared wavelength range and independent strong absorption spectral lines without cross-interference, the measurements are more accurate.
Measurement Components

CO2

CH4

N2O

H2O

Measurement Ranges

0.02~2%

0.1~15ppmv

0.1~5ppmv

0~3%(无冷凝)

Measurement Accuracy (5s)

<0.2ppmv

<2ppbv

0.5ppbv

100ppmv

Response Time (T90)

<10s

Maximum Output Frequency

1Hz
l Portability
Designed with high-strength ABS material housing, waterproof, durable, and easy to carry, enabling rapid and high-precision measurement inside the instrument case.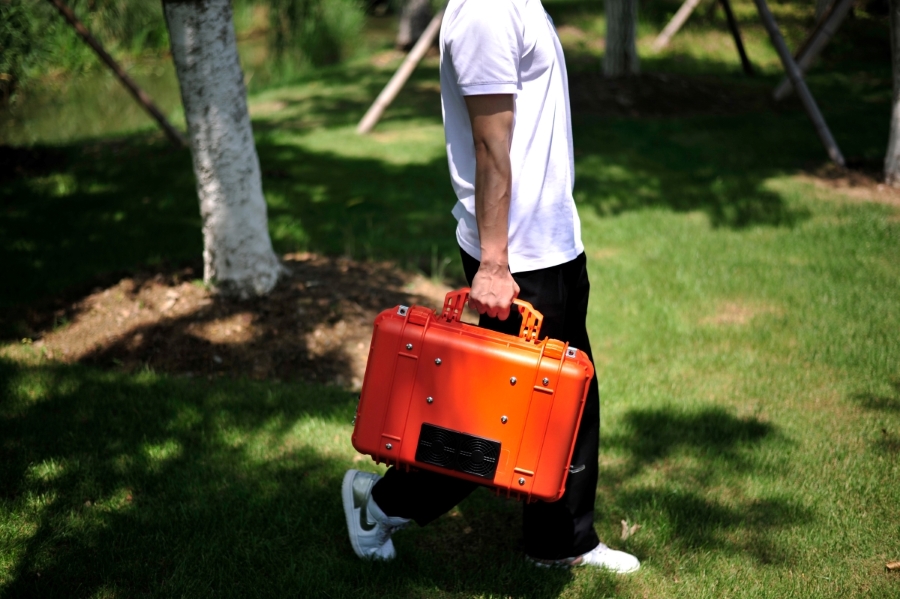 l Reliability
Utilizing the strongest absorption signals of gas molecules, eliminating the need for an ultra-long optical cavity, making the test cavity more stable and the data more reliable.
l Flexibility
Suitable for stationary or vehicle-based continuous automatic detection, overcoming limitations of detection environments.
l Low Power Consumption
Main unit power consumption is less than 100W and can be powered by solar energy or batteries, allowing continuous detection without power interruption.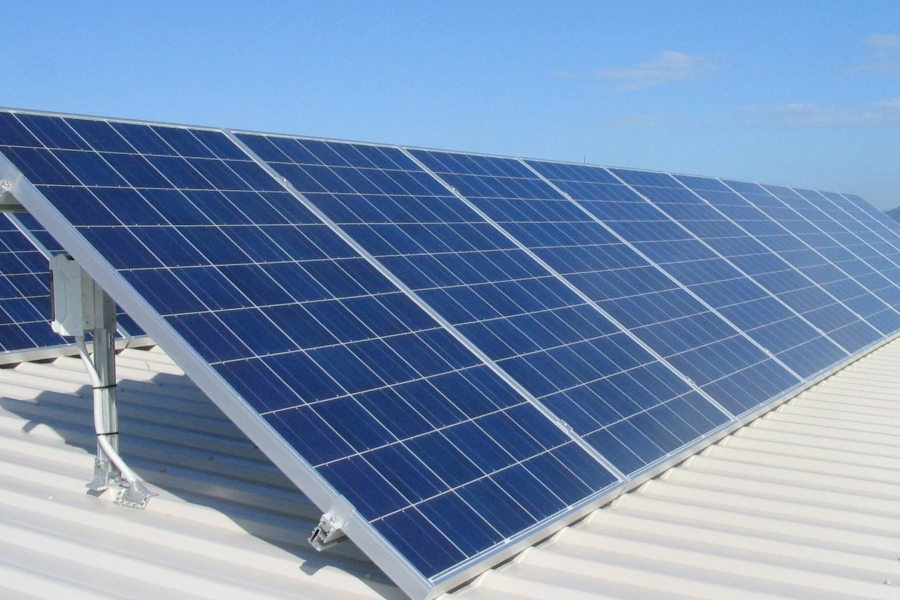 l Independently developed in China, rapid response nationwide, worry-free after-sales service.
Application Scenarios
l Soil respiration gas analysis
l Water GHG analysis
l Atmospheric GHG analysis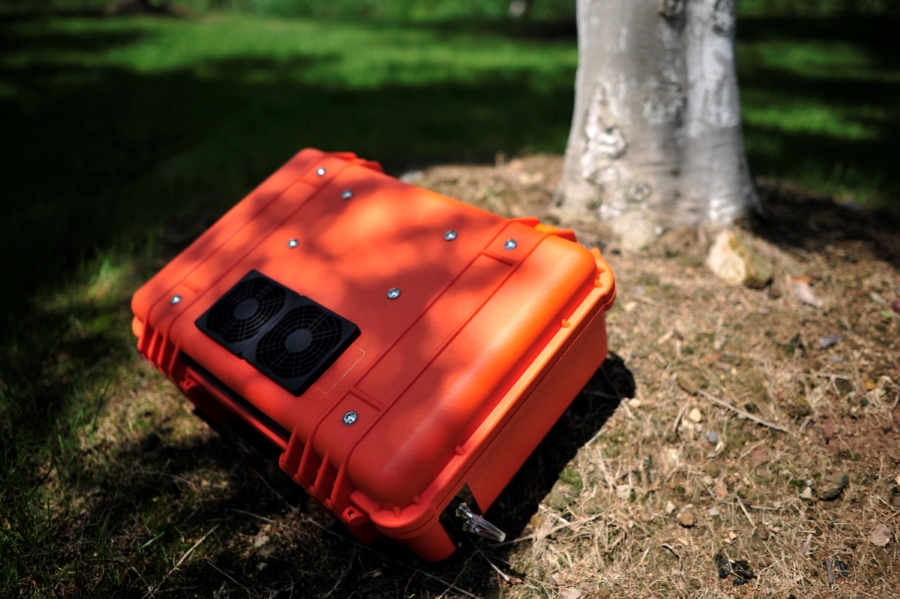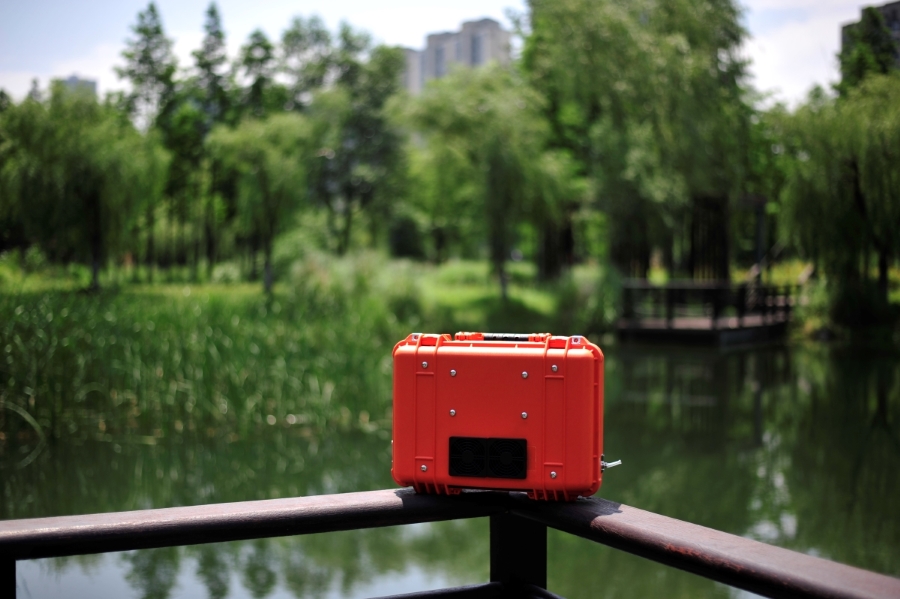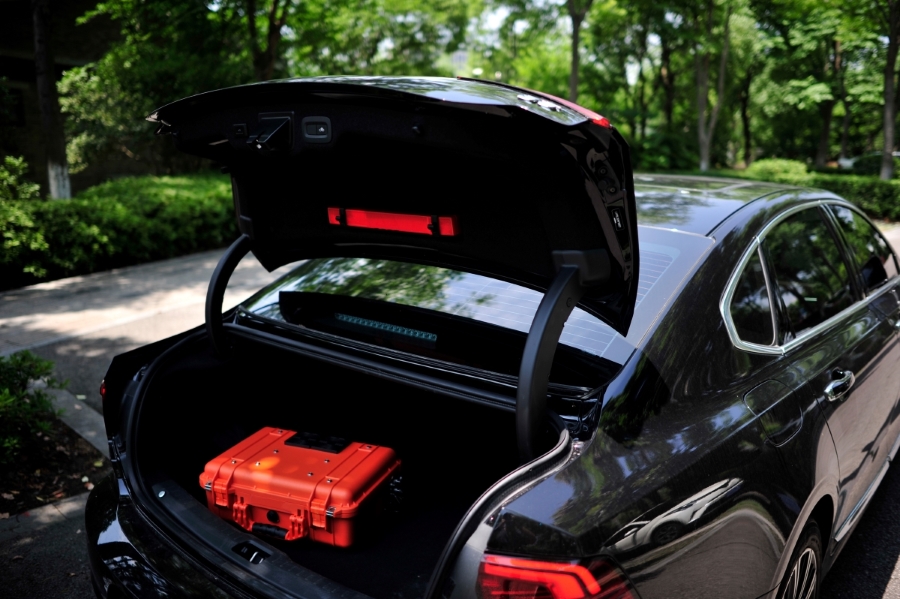 Technical Principles
QC Laser-based Sensing Technology
Technical Specifications
| | |
| --- | --- |
| Operating Temperature | 25℃~45℃ |
| Atmospheric Pressure Range | 70 ~ 110 kPa |
| Humidity Range | <99% R.H,no condensation@40℃ |
| Data Communication | USB(1/2/5/10Hz可选) |
| Data Storage | PC-based, integrated SD card |
| User Interface | Windows-based software |
| Dimensions | 47cm*35.7cm*19.1cm |
| Weight | 15 kg |
| Power Requirements | 24 VDC/5A (lithium batteries not exceeding 24V) |
| Power Consumption | 100 W@35℃(maximum 120W during instrument startup) |
| Optional Accessories | Respiration chamber, external vacuum pump, vacuum tubing, BeiDou short message transmission module (including GPS and time synchronization) |
Application Case
HealthyPhoton x Tsinghua SIGS
The HT8800 All-in-one Multi-component GHG Analyzers outdoor field experiments